The Best Bermondsey House cleaners SE1 SE16 in the area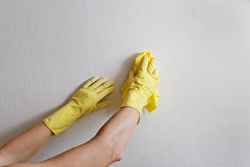 Cleaning your home might not be exactly one of your favorite chores: you have to vacuum the carpets, mop the floors, dust the furniture, clean and sanitize the kitchen and bathroom surfaces. All these tasks require time, energy and even money. Besides, you have to research about all the different types of products that you have to use according to the surfaces you need to clean. And when you think of that, you realize that doing this is not easy, pleasant or stress-free, especially because we live in a world where time management is becoming more and more important.
The best solution to have a fresh and dust-free home is to hire Bermondsey cleaners company. Our company has been in this field for years and our satisfied customers are the proof that we are a reliable, experienced and flexible company that offers low-cost high quality house cleaning services in Bermondsey. Cleaners Bermondsey is a titan of the Bermondsey cleaning services which seeks to help people with their house cleaning SE16 when they are in need. What we offer? Simple: our professionally trained, fully insured and vetted personnel provides our customers exquisite cleaning services at affordable prices and under a flexible schedule. If you consider yourself a busy, working person that needs time for family activities, friendly meeting or even hobbies, then you have come at the right company. We promise you that with us the level of cleanliness of your home will not be a concern anymore, allowing you to go on with your day-to-day schedule. All you have to do is contact our offices on
and book a cleaner with us. Or, if you need more information about our cleaning company Bermondsey and the services we provide, call our customer service and one of our experts will be happy to answer all your enquiries.
Why You Have to Choose Bermondsey House Cleaners?
We execute every task that includes house cleaning from maid cleaning to spring cleaning and all the tasks in between. Still, as in every field, our most demanded Bermondsey house cleaning SE1 SE16 are:
Vacuuming, mopping and cleaning the floors or carpets
Clean kitchen with all the appliances such as oven, microwave, fridge, freezer and also sanitize the surfaces
Clean and sanitize the bathroom surfaces and also use special fresheners
Pick-up and drop-off laundry service
Ironing service
Dust, clean and polish the different types of furniture surfaces
The Best House Cleaning Services in Bermondsey SE16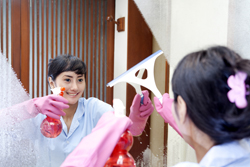 These are only a few of the SE1 house cleaning services our company provides but there are also cases in which our customers club different services together in order to get what they need for their home. If you want a reliable company to take care of your home, then it`s time you called Cleaners Bermondsey and book house cleaners Bermondsey with us. All you have to do is tell us what you need and we will take care of it, sparing you the time and energy you used for this activity. For more information about our services or for booking, you can contact us on
, seven days a week.
Save
Save
Save