Why would you hire a SE1 cleaning in Bermondsey SE16?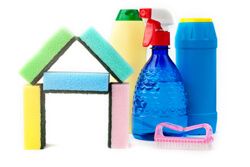 Nowadays, people are more and more busy, they have jobs, families, hobbies and sometimes there is little or no time left for doing the housework. Still, you can`t leave your home is a state of permanent lack of cleanliness , the dust that keeps piling up on your furniture, the bacteria that multiplies in your bathroom and grease that spreads all over the kitchen surfaces and sometimes appliance can`t be ignored. And is not healthy and aesthetic to ignore them either: you might notice that you and your family get ill more often, your friends avoid coming to your house anymore inventing all sorts of excuses , and then you realize some "extreme" decisions need to be taken.
If cleaning your home is a daunting task for you due to other priorities you have in your life, then it would be the best to hire a Bermondsey cleaners company to do the job for you. But, as many more people nowadays, you might be a bit skeptical when it comes to hiring some strangers to take care of the tasks you don't have time for. Indeed, hiring a private cleaner might raise some concerns like security, compromised privacy and first of all the fact that they are strangers. You probably heard about a few cases in which it didn't end well for someone because their cleaner robbed them or even worse. No need to worry! If you hire an agency to do the cleaning for you, you will know for sure that the people who work there, have been police and reference checked before employment.
Still, if you are not sure whether you should go for the Bermondsey cleaning services of an agency or do the job by yourself, Cleaners Bermondsey, a specialist when it comes to providing SE16 cleaning services in the area, with an extensive experience in the field, is here to help. For more information about our services or to book a cleaning service, contact us on
.
Hire Bermondsey House Cleaners Today!
We also made a list with top seven reasons for why you should hire us for your Bermondsey House cleaning:
We understand that security is something you fear when hiring a cleaner for your home since the crime rates are going up. We know it`s difficult for you to trust anyone in your home, but all our employees are fully checked and we have a complete data of their personal and career life. So no need to worry anymore about the safety of your home.
We offer high quality services because we know that this is what matters for our customers. Our

Bermondsey cleaner

s are perfectly aware of the fact that you want a good quality service for the money you paid. And that`s exactly what we give to you. Our staff is professionally trained; therefore they will know exactly what kind of products to use according to the specific surfaces in your home.
Our employees are fully insured for their health as well as for any loss during any accidents. So you won`t need to claim for your insurance in such cases, we will make the necessary arrangements for you to get the compensation for your loss.
When hiring our company to take care of your home, you will save a lot of time and energy. You won`t have to spend many hours on vacuuming, dusting, cleaning the windows and other chores because we will do all those things for you. Think how many other pleasant things you could do in those hours. Sounds good, right?
We will use only professional equipment and products for which our staff is trained on how to use. Using professional products will lead to a better performance and organizing and also protect your furniture, carpets and other appliances.
You won`t have to worry about the cleanliness of your home if the person who cleans your home on a regular basis has called in sick or went on holiday. We have a lot of employees and won`t leave his or her position uncovered.
Lastly, but not least important is the fact that your home will be allergen-free and bacteria free because our SE1 cleaning services include sanitation and disinfecting especially when it comes to fabrics such as carpets, sofas, mattresses , etc. and places which are more prone for the multiplication of different types of bacteria such as the kitchen and bathroom.
Find Out About Bermondsey, SE16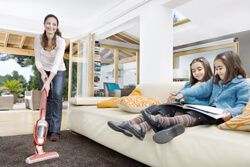 Located in the South of London, Bermondsey, is a part of the London Borough of Southwark and is famous as being the host of the first railway in London, which unfortunately was closed in the late 20th century. The name of the area comes from the Old English and means a "place by a stream or river". When first appeared, Bermondsey was an Anglo-Saxon Monastery which later became a civil parish. This area offers several antiques shops and warehouses which are well worth checking out, trendy bars, shops and a number of small art galleries. The area's main point of access to the transport network is London Bridge station. Bermondsey has also been divided into a number of community council areas by the Southwark London Borough Council. The wards of Grange, Riverside and South Bermondsey form the Bermondsey Community Council area.
Cleaning your home or other spaces is difficult, requires a lot of time and energy and sometimes you just don't have the time for it. But why stress and worry about that when you can come to us? We offer a wide range of services, including house and office cleaning SE16, end of tenancy cleaning SE1, carpets and upholstery cleaning and many others. Cleaners Bermondsey is exactly what you need when you are in need of some Bermondsey house cleaners. Don't waste more time, call us today on
and book a cleaner with us.
Save
Save
Save
Save